Board of Directors

Jim Trimble, President/Co-Founder
Peter McCreath, Vice President/Co-Founder
Jim has after 15 years retired as M/C of the Vaudevillians, B.C.'s #1 Senior's entertainment troupe.  He was responsible for the establishment of a Bursary for students in the performing arts at Douglas College. His goal with this was to raise it up to $100,000 which was accomplished in 2016. In 2013 he was honoured by being awarded the Queen Elizabeth Diamond Medal for his work in guidance and leadership with the seniors group. Jim has always had an interest in live performance art and is excited to be part of this new exciting project hoping to bring unique stage plays to the public at an affordable price and to once again work with the youth of the lower mainland.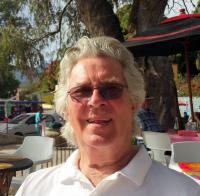 Pete is a semi-retired Professional Engineer who brings decades of varied experience to the birth and growth of Naked Stage Productions.  Pete is a founding member of the Fraser Valley Gilbert & Sullivan Society (1982) and is no stranger to the requirements of starting up a new society.  He served on the board of directors of the FVGSS for more than 10 years and has been on-stage with them in more than 20 productions in a variety of lead and chorus roles.  Pete has been a member of the Barbershop Harmony Society for more than 15 years, has toured New Zealand and Finland with the Mount Baker Toppers barbershop chorus, and has been the bass section leader for the Toppers and the Langley First Capital Chorus.  Tap dancing with Classic Steps provides exercise between rounds of golf and grandchild activities.      

Pat Trimble,

Treasurer

Linda McCreath, Secretary

Pat danced as a child, and 50 years later after retirement, remembering the joy of dance, she looked for an opportunity to dance as a senior. At the Cloverdale Senior Centre she met a group of likeminded people, and not long thereafter, a group called The Vaudevillians was formed.  Pat stepped up immediately taking on the job as Treasurer for 2 years, then President for 4 years and Past President for 2 years. In 2012 she retired from the Board of Directors but has continued as a performer. 
While travelling with her husband Jim in Mexico, they had an opportunity to attend many theatre performances, one being The Naked Stage which was a new theatrical experience for both of them. When Jim decided to form a group in the Lower Mainland, she was happy to take on the Treasurers position on the executive.  She is excited to have this opportunity to be part of another group in it's' infancy, and be part of a new experience for Lower Mainland theatre goers.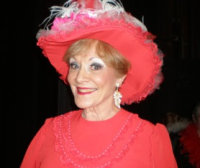 Linda fills her retirement days with travel, tap dancing, grandkids, volunteering, gardening and baking.  Many years on stage and backstage with the Fraser Valley Gilbert & Sullivan Society as well as Sweet Adelines International brings an appreciation of the hard work needed for success in any theatre production.    

Ed Milaney

Resident Artistic Director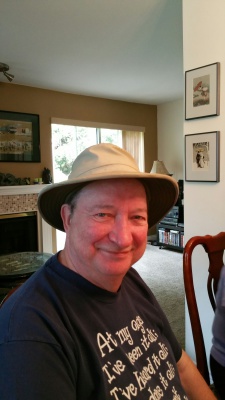 Ed has spent over fifty years in show business as a singer, dancer, actor and director.  He has performed in over two dozen musicals, operas, and operettas as well as dramas, children's theatre, melodrama, night clubs, dance, television, and motion pictures.

He was an original member of the Surrey Public Arts Advisory Committee and served as a member for a total of twelve years. He has been on the board of directors for The Arts Council of Surrey, The Assembly of BC Arts Councils, The Performing Arts Advisory Committee for The Surrey Arts Centre, Surrey Little Theatre, The Young Peoples Opera Society of B C, Surrey Musical Theatre and, in 2002, he was a member of the Host Committee of the B. C. Festival of the Arts held in Surrey.